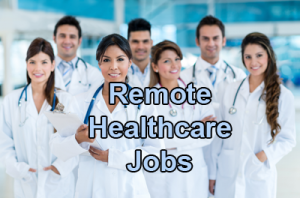 Welcome to our remote healthcare jobs page! The healthcare field is one of the fastest growing job sectors. Many healthcare facilities hire remote workers. Physicians, nurses, therapists, psychiatrists, case managers, medical coders/transcribers, medical billers, and customer service reps are some of the types of remote positions offered. Top companies, such as UnitedHealth, Humana, Anthem, and Aetna often hire for remote healthcare jobs. The possibilities are endless for professionals to find full-time and part-time remote jobs.

Find remote healthcare jobs:
Select a page #: 1 2 3 4 5 6 7 8 9 10 11 12 13 14 15 16 17 18 19 20 21 22

Thank you for viewing remote healthcare jobs @ PajamaJobsNow.com! To be the first to hear about great remote healthcare jobs, like our Facebook page. Happy Non-Commuting!