How to Become a Disney Travel Agent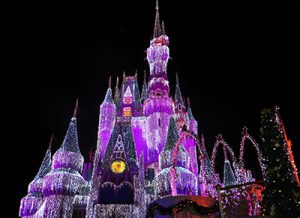 Do you love to plan vacations? Then our guide on how to become a Disney travel agent from home is for you! Make money doing what you love and have fun too! As an added bonus, when you become a Disney travel agent, all your Disney trips are considered business research, and are tax deductible! In addition to working from home, making money, and receiving deductions from Uncle Sam, you'll also earn discounts toward your family's Disney vacations. How great is that?
How to become a Disney travel agent: How much experience does a Disney travel agent need?
While travel industry, Disney park knowledge, and/or sale experience is definitely helpful, it is not a requirement to become a Disney travel agent. All you need is enthusiasm and a love of everything Disney.
If you are not currently a travel agent, you will need to work under an established Disney Authorized Vacation Planner. Many Disney Authorized Vacation Planners welcome new agents with open arms, especially agents with a can do attitude, and great customer service skills. Many also do not require any sort of sign up fees to work under their agency. Working under an agency is a good way to get experience and know how so that you can eventually move out on your own if desired.
It's also beneficial, but not required, to have experience travelling to various Disney locations, not to just one resort. That way you are more likely to be able to assist a wider array of customer travel needs. If you don't have this experience, don't worry. Most agencies are more than happy to train eager people with a love for Disney travel.
How to become a Disney travel agent – What are the education requirements?
The traditional education required to become a Disney travel agent is: zero, zip, none, nada. That's right. You do not need a university diploma or degree of any kind to become a Disney travel agent.
Even though a formal university degree is not necessary to become a Disney travel agent, when working under an agency they may require you to complete the Disney College of Knowledge online education program. At no cost to you of course.  The Disney College of Knowledge self-paced course covers topics, such as sales and marketing, Disney resort features and benefits, and of course information on how to book Disney vacations. You finish the course at a time, pace, and place that's convenient to you.
How to become a Disney travel agent – How much does a Disney travel agent make?
Disney travel agents are paid a commission based on the price of the Disney vacation that is sold. Typical travel agencies make a standard 10 percent commission on booked vacations. Your cut will be around 60 percent of the agency's commission. For example, the agency is paid the standard 10% commission on a $5000 vacation ($500). You, the travel agent would then receive 60% of that ($300). According to the U.S. Department of Labor, travel agents earn an average of $36,990 annually. As an independent contractor, what you make is entirely up to you and dependent on the time you have to invest in your business. The more time you have to invest, the higher the potential. In addition to the monetary rewards, don't forget about the perks of being able to work from home on a flexible schedule, and great travel discounts.
Are you ready to become a Disney travel agent?
If you're ready to become a Disney travel agent I suggest joining the team at Mickey Travels, an Authorized Disney Vacation Planner and nationally recognized leader in the Disney vacation industry. They are one of the few select agencies to achieve Platinum Earmarked status by Disney. Mickey travels is always looking for new eager agents across the United States to join their team.
We hope you found our guide on how to become a Disney travel agent beneficial to your work at home job search!
Good luck and happy non-commuting!
To find a work from home job, view our Remote Jobs page. To be the first to hear about great work at home opportunities, like our Facebook page.
PLEASE SHARE this post! Be a pal. Help your friends that may be looking for remote jobs too.
---
Start Your Work From Home Job Search
---